Homestay / Home Visit
This program is for individuals who wish to experience daily Japanese life
and interact with the local Japanese community (homestay).
Alternatively, individuals may also simply request a visit to a Japanese home (home visit)
to see a glimpse of the Japanese culture, daily lifestyle patterns, habits, etc.
---
1.Application for home stay/home visit
At the request of affiliated organizations and supporters of the association,
"International Affiliate Liaison Conference ", the International Association
is recruiting foreign individuals who would like to experience Japanese daily life through home stay or home visit.
※Individual requests will not be accepted.
Please see below for more information.
For organizations interested in home stay and home visit: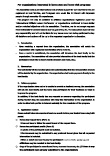 ■Application Procedure:
Please contact the association by phone or email, and send in the documents at least one month before your desired home stay/visit period.

① Home stay request form (Form 2)
※Does not have to follow the exact format of the request form.
Word / PDF

② Home stay participant profile (Form 3) ※Please include a photo.
※The document may be submitted in any preferred format given that all requested information is included.
※When a match has been found, the participant's country of birth, gender, age, and affiliations may be revealed to the host family.
Word / PDF

③ Copy of the participant's commitment form, overseas insurance, etc. (If there is any the participant have already submitted to the organization)
---
■Applications and Inquiries
Iwate International Association
Aiina5F 1-7-1 Moriokaekinishidori,
Morioka, Iwate 020-0045
Inquiry by phone or email ⇒ Contact